Summer Reconstruction and Our New Piano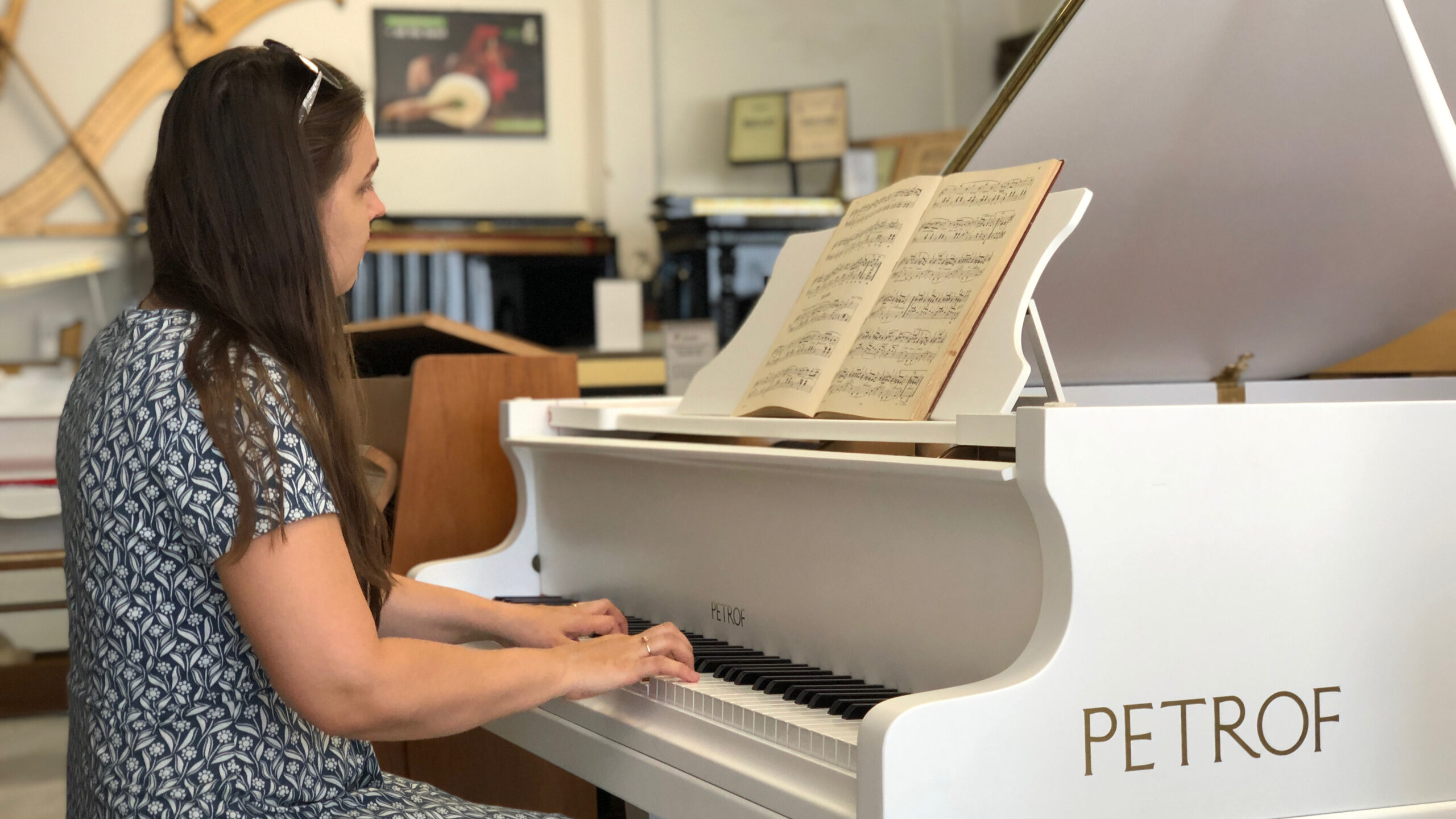 Our piano school has been in operation since 2015. Until May 2019 it was known as Eva Suchánková's Piano Studio, but when the owner changed her name after the wedding, it was necessary to think of something new. 🙂
Since our piano school is international in its nature, we have invented the new name Piano School Prague. And with such a name, we decided not only to change the website, but also to rebuild our original older class and prepare other news to make our students and lecturers feel even better and have the best facilities to be able to fully dedicate to the noble art of piano music. 🙂
So what did we do over the summer of 2019? 🙂
Rebuilding of the class and a new grandpiano
In our school we have two fully equipped classes. We equipped the newer class with a grandpiano right at the time of its opening in January 2019. In order not to dissapoint the students who had lessons in the old class, we decided to invest and buy a grandpiano to the older class as well. When I visited the Piano Classic store in Benátky nad Jizerou, where our students regularly buy pianos, I saw a refurbished Petrof size 4 grandpiano and I tried to play on it. It was "small" enough to fit in the classroom and had a really beautiful sound.
I let it lie down and invited my "court" tuner, Mr. Antonín Krbílek, to take a look at the construction of the instrument as well. Mr. Krbílek praised the instrument, so I bought it for my school.  It was a literally fulfilled piano dream, because the grandpiano has, in addition to all its advantages, a modern and very desired white color.
But for such a beautiful grandpiano, we also had to create a beautiful environment. And so it went from bottom to top – literally from floor to ceiling. We had to scrape off the original painting, my husband Štěpán repainted the walls, we had a new floor laid, I painted the heater, we cleaned everything… 😀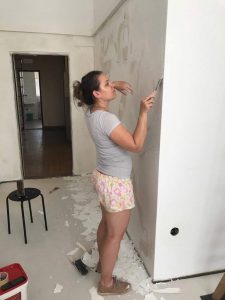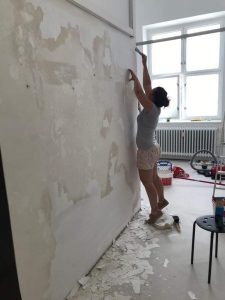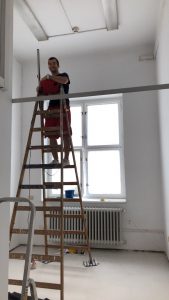 Then finally came the BIG day, when they brought us the piano. Moving was a bit complicated by bad weather and a dug pavement right in front of the school building. The grandpiano is moved without its legs on the side using special straps, and it requires 2-3 sturdy men. The mechanics are tied with strings inside so as not to move when moving. Then the entire instrument is reassembled on the spot. 😉
Then you need to let it stand for a few days, play it a little tso it gets to the new room, especially to the humidity and temperature. Naturally, after moving, the instrument will also untune, so a few days later our tuner Mr. Krbílek arrived and retuned the instrument several times.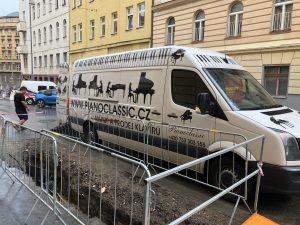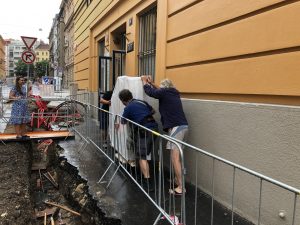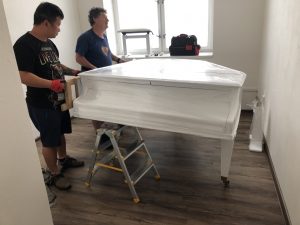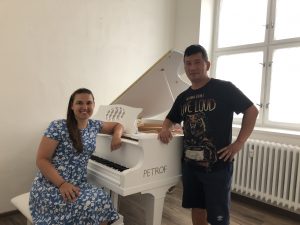 Then we moved back the furniture and sheet music, and prepared the class for the beginning of the new school year. 🙂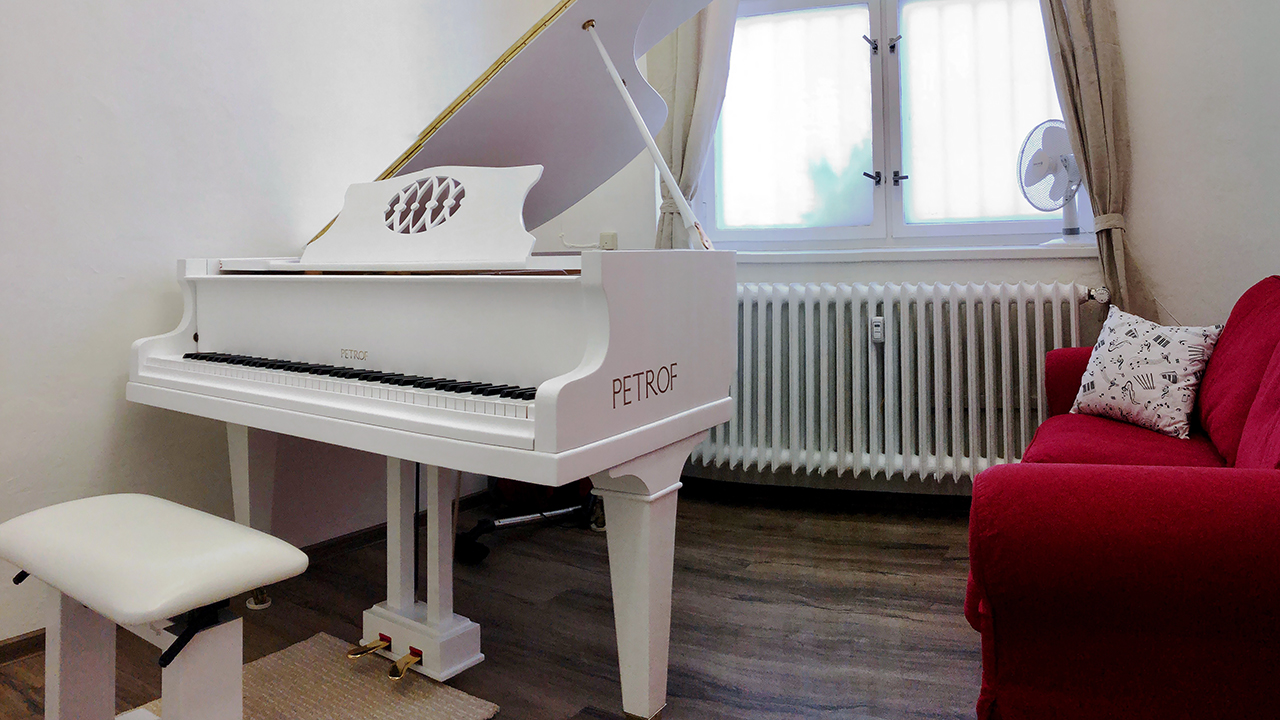 In addition, we received an unexpected sponsor gift from Mr. Pham of Piano Classic for our youngest pianists – a professional pedal adapter that fits perfectly with our new white wing! Thank you!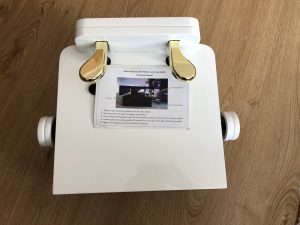 New logo wherever you look 🙂
In addition to building modifications, we did not waste time to build up our new school name as well. You may have already noticed that we have a beautiful new logo. This comes from the workshop of our well-known graphic designer Kateřina Stanislava Šormová, ksd-art.cz. The logo can be found not only on our new website, but also on gifts that all our existing and newly registered students receive – namely, student notebooks and music bags. We designed the notebooks ourselves to fully meet our requirements – they include not only lines for writing notes during the lessons, but also musical staves.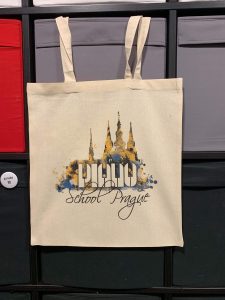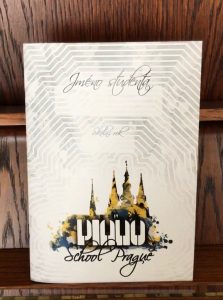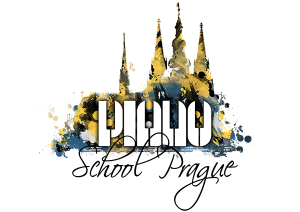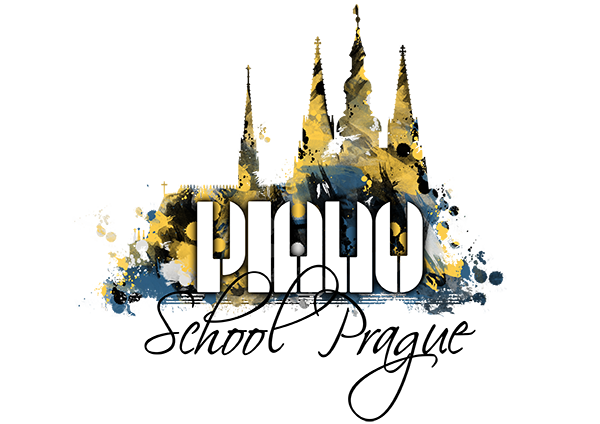 We believe that you will feel in our school even better than ever before and that you will enjoy playing our beautiful pianos in the pleasant atmosphere of our cozy classrooms. 🙂
We look forward to beautiful piano lessons with you!
For Piano School Prague