Summer Piano Lessons
We offer you summer piano lessons of 60 or 90 minutes for the summer 2022, i.e. 1 July 2022 to 31 August 2022.
Summer lessons are taught by our teachers:
Mgr. Natália Lukáčová: work days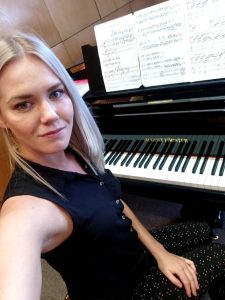 Natália Lukáčová graduated from the Faculty of Education at Charles University in the field of Piano Play and Music Education. During her studies, she practiced at art schools and also at the Prague music grammar school. She also taught piano and music education in kindergarten. During her studies, Natália had piano recitals and was an accompanist. Natália is also a member of the UK orchestra, where she plays. Natália is well equipped with two foreign languages, Italian and English. At the same time, she wants to constantly develop and move forward both in pedagogy and in piano playing.
Gleb Korotkiy, DiS.: work days and weekends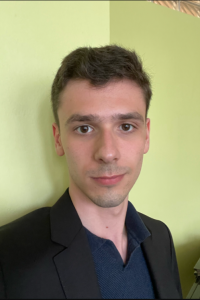 Gleb Korotkiy was born in Moscow and started playing the piano at the age of four. He has been living in the Czech Republic since he was 7 years old, where he graduated from elementary art school. Since 2004 he studied at the conservatory in Pilsen with Professor Maxim Averkiev, where he graduated in 2021. He is preparing to study piano at the Academy of Performing Arts in Prague and is also a student at the Metropolitan University in Prague. In addition to playing the piano, he has experience in journalism as an editor-in-chief in a Russian online newspaper. Gleb joined Piano School Prague in July 2021. He is fluent in Czech, Russian and English.
How It Works
The day and time of the lesson or consultation takes place flexibly by agreement directly with the teachers.
It is possible to choose one or more lessons of the same length according to your preferences.
Summer lessons – no registration required!
How to order summer piano lessons:
Choose a teacher
Choose the lesson length and select the number of lessons
Fill in your details
Send the order
Pay for the lessons according to the instructions you will receive in the email
The arranged day and time of the lesson is binding for both parties. In case of cancellation of the agreed lesson less than 24 hours in advance, our GTC will apply and the lesson will be canceled without compensation.
Prepaid lessons must be used up between 1 July 2022 and 31 August 2022.
If you are interested in registering for regular classes at our piano school in the new school year 2022/2023, we will be happy to send you more information.
We are looking forward to the summer piano lessons with you!